Xurreria Rosaleda in Palma - just what the weather ordered
When the day looks like this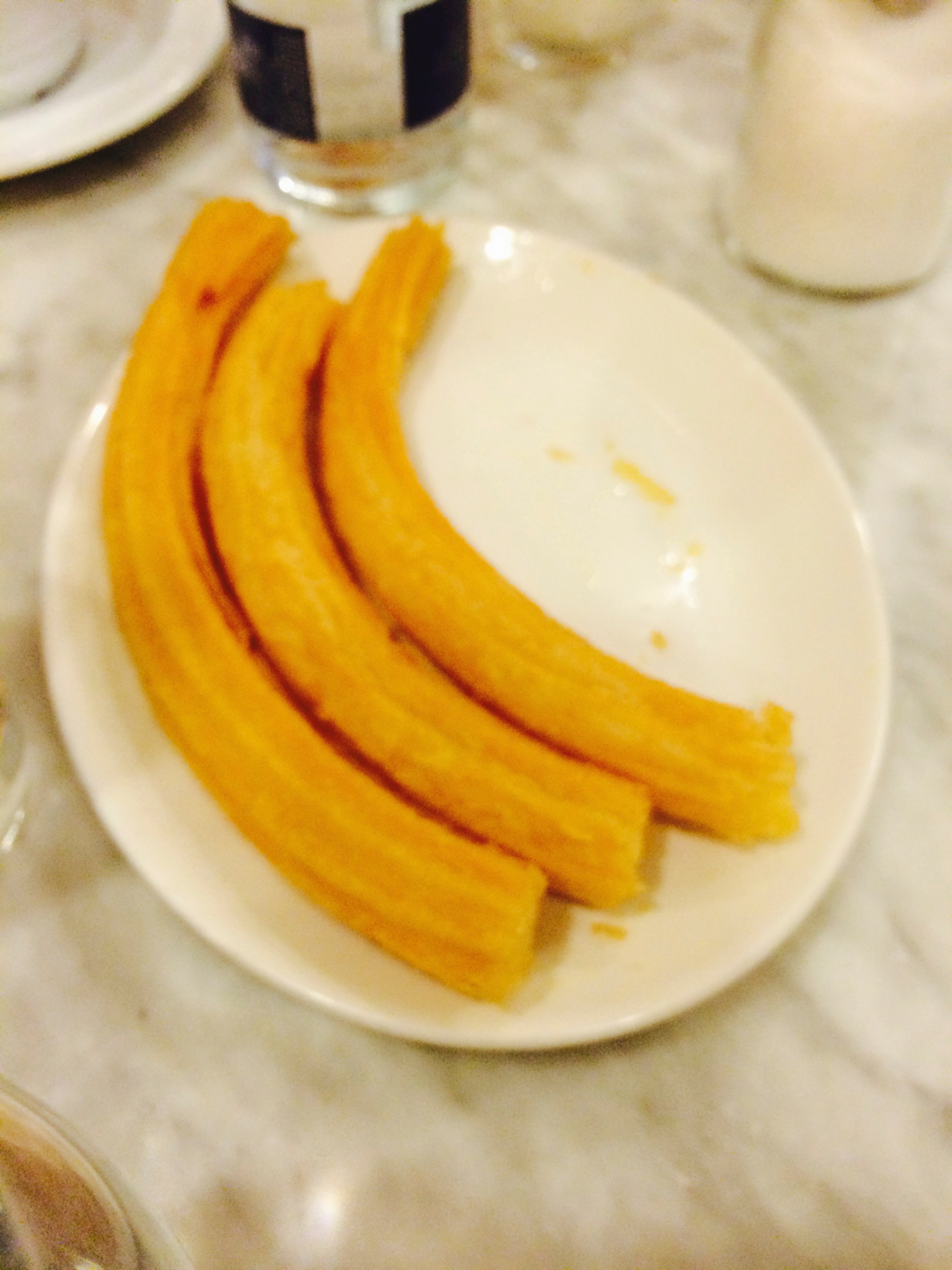 Palma can have wacky weather like San Francisco. It may be hot one moment and then it's pouring. So what do you do if you get rained on?
Get some tasty tasty churros at Xurreria Rosaleda in Palma. (If you can't make it to Palma consider visting Pasteleria Escribà they have several convenient locations off Ramblas and Grand Via.) Churros in Spain are simply rolled in castor sugar. Hot chocolate in Palma (and most of Spain) is a serious business. It is so thick that you can coat the back of your spoon and it will stay firmly planted! Even if you jiggle it! Spanish hot chocolate is thick enough to coat your churro but just thin enough to drink. So much better than the watery Swiss Miss crap we drink in the US.
Want to make chocolate calientè at home?
I like my hot chocolate thick and dark in flavor. This recipe reflects my personal taste profile. Use this as a starting point to make your own version.
Ingredients
220 grams of bittersweet chocolate, chopped finely
100 grams of sugar, powdered sugar
400 ml of milk
150 ml of water
a splash of vanilla to taste
In large heavy saucepan combine the chocolate, sugar, milk and water in a heavy sauce pan. Whisk constantly. Whisk over medium heat so that you don't burn the chocolate. Once you see starting to steam, turn the heat low and keep whisking until everything is incorporated. Add additional water if you want to make the consistency thinner.
Kent King
Kent is a management consultant who has spent years traveling for work. His refuge is looking for the perfect meal so that he can reproduce it at home with his wife and friends.