Park Lees Hotel
Be prepared for a long introduction before we get to the review of the Park Lees Hotel. There is a reason.
Taipei and Kaohsiung are lovely places for a weekend getaway if you live in South Korea, HK, Japan, Singapore or Vietnam. Food is excellent and reasonably priced. Everyone knows you can find great Hakka, Taiwanese or Japanese cuisine. The Italian, Indian and French diaspora has even reached Taiwan's shores, so you can always tasty western eats. But as much as I love Taipei, Kaohsiung is an incredible jump point to explore the south of Taiwan. You want to explore PingTung, Kenting, Tainan and oh my goodness Taitung's gorgeous East Rift Valley!
So if you need a good night's rest in Kaohsiung before heading somewhere else, you've got a bit of a problem. Taipei has plenty of hotel choices due to the concentration of local and foreign hotel chains. It always leads to the kind of competition that benefits the consumer. Shangri-la, Starwood/Marriot, Hyatt (and soon Four Seasons) regularly battle with the Ambassador, Fullerton, Grand Hotel brands in Taipei. Kaohsiung is a slightly different market.
Local brand hotels dominate Kaohsiung, and while the service is excellent, the styling tends to be dated. Amenities are also dated. Toiletries tend to be generic, or at best obscure local brands that smell more like Chinese medicine or worse bubble gum scented children shampoo. Easily accessible power plugs are non-existent which is terrible for a today's gadget-laden traveller. Don't even think about looking for an HDMI port to turn that TV into a second monitor for your laptop!
Which leads me (after an albeit long introduction) the Park Lees Hotel...it is part of a triumvirate of boutique hotels that have recently sprung up in Kaohsiung. A self-described NY style hotel, the fit and finish of the hotel is modern and minimalist. Think Penninsula meets W-Hotel. It is a 120-room property that is a solid 3 stars. (It could reach a 4-star rating if they made a few changes) It has all the modern amenities: Villeroy & Boch rain shower and wand, a separate water closet with a Toto bidet toilet, thick cushy slippers, shampoo, conditioner and lotion that you would find in a spa. It makes for a pleasant stay, allowing you to bring few items with you.
Sometimes that devotion to design is not necessarily comfortable for a six foot 110-kilo guy, like me. The water closet isn't all that big. When seated my shoulder touch the glass wall that separates the WC from the shower. The mustard green armchair that looks like it came out of a German furniture catalogue is too small for someone bigger than a 100 kilos to sit in. But on the whole, the rooms are comfortable. The fridge has free wifi, water, soda, and juice. The bed is spacious and thankfully not low to the ground, unlike other local Taiwan hotels.
With respect to the food, with the hotel located a block from Kaohsiung Arena and the Ruifeng Night Market, there is little reason to eat in the hotel unless you are trying to beat the heat or crowds. If you are in Kaohsiung, you have to go out an try all the food that is out there in the city. If you are are going to eat in, they have two restaurants Cercle de Cercle a fusion buffet restaurant on the 2nd-floor and The Style on the 1st-floor with direct access to the park. What I found odd was that hotel has chosen to serve the same menu in both restaurants despite being different spaces. Frankly, you can tell the chef de cuisine is still experimenting and trying to find his voice mixing Taiwanese and Western cuisine. But this is the challenge for any restaurant playing the fusion card. While they won't be getting Michelin stars, their duck ramen is satisfying for breakfast.
Generally speaking, the hotel operation and service are good. But it could be better, it is what helps differentiate a hotel from being just good to great. There is a lot the hotel can do to make the experience better: from the cuisine to the front desk service operations. That being said, I'm looking forward to staying at this hotel again when I head back to visit the East Rift Valley in Taitung later this year.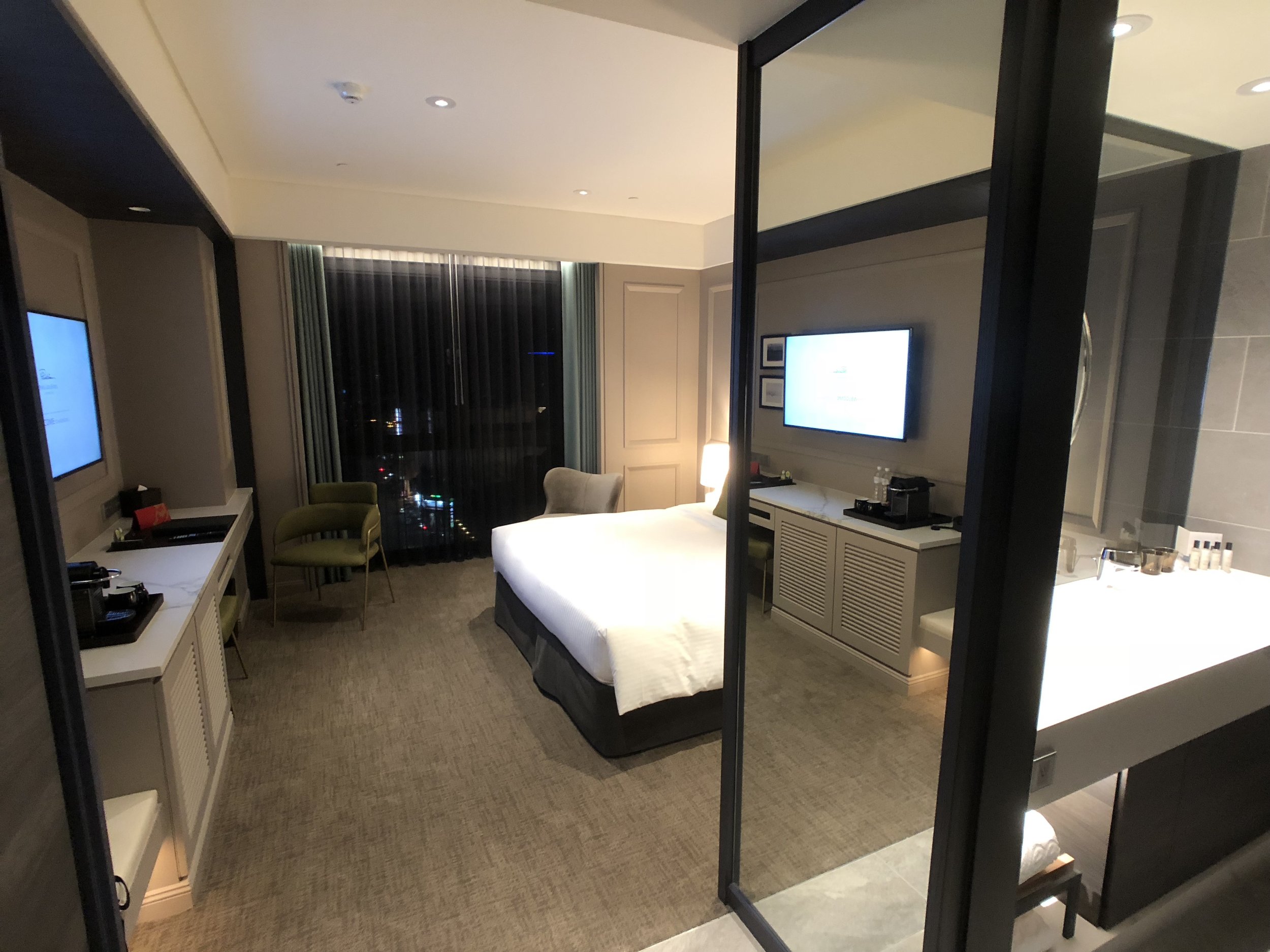 Kent King
Kent is a management consultant who has spent years traveling for work. His refuge is looking for the perfect meal so that he can reproduce it at home with his wife and friends.