Paris Guide 2018
Recently a good friend from Hollywood asked me to put together a guide for Paris. There is so much to see and do in Paris. But a vacation shouldn't be about rushing from one Instagram spot to another. It should be enjoyed as the Parisians do, slowly. (Btw, the folks from Lyon would say even Parisians is too rushed.) So, here is our itinerary for a couple looking to have a relaxed few days in Paris.
Vendome
We love the Vendome area of Paris. It has something for everyone. It is centrally located. To the north of Place Vendome, it is fashionista heaven filled with couture shops. To the south, is the Tuileries Gardens and the Seine River. The area is filled with local and international hotels for a wide range of budgets.
Places to Stay
Hotel Meliá Vendome, a boutique hotel in the heart of Vendome, is a reasonably priced (150 USD-250 USD depending on the season). It is located in a nice quiet alley in Vendome just north of the Jardin de Tuileries (you might remember the paintings by Edouard Manet). Unlike the Westin, Meliá is a local hotel, the windows open fully for you to enjoy the crisp cold air of the morning while you enjoy your coffee in your room. Melia is one of our favorite places to stay in Paris. It an older hotel, but the location is convenient, the rooms are comfortable and the service is excellent.
If you like the hip lounge scene, there is the eponymous Hotel Côstes. It is tres chic! If you want to splurge there is the, of course, the Hotel Ritz Paris located right in Place Vendome. Needless to say not only being one of the most luxurious hotels in the world, but it is also filled with history. César Ritz, in collaboration with the French master chef August Escoffier, created this iconic hotel that CocoChanel and Ernest Hemingway called home.
Coffee
I know a few of you are reading this while jet-lagged, so let's start with coffee. No, I am not going to send you the Angelina for hot chocolate But right now need caffeine, not sugar.
My favorite place for the coffee shop is still Cafe Verlet. Just north of the Tuileries on Rue Saint Honoré, this historic coffee shop is a former merchant shop that sold rice, spices, tea, and coffee. The current generation of the owners has transformed it into a roasting operation and coffee shop. You can also come here to grab light but satisfying lunch before you head to the Louvre or the Pompidou. They recently refurbished the shop, so it is well-lit and extremely comfortable. If you are a coffee enthusiast, it will be fun to explore all the different beans and blends. The staff is incredibly knowledgeable. I recommend the Grand Pavois, it is a full-bodied arabica that will get your day started.
If you still need sugar, go to Angelina for chocolates (Their caramel chocolates are excellent and their Mont-Blanc will kill you) or Jean-Paul Hevin for macaroons. Personally, I like the flavor combinations at Hevin over Ladurée.
Places to go in and around Vendome

If you haven't been to Paris, everything you want to do is within walking distance from Vendome. No need for taxi cabs. If you'e been to Paris before, then you will love strolling the neighborhood. We love taking a stroll from the hotel through the Jardin du Tuileries on the way the Louvre Museum or the Musée d'Orsay, on the other side of the Seine.
Jardin du Tuileries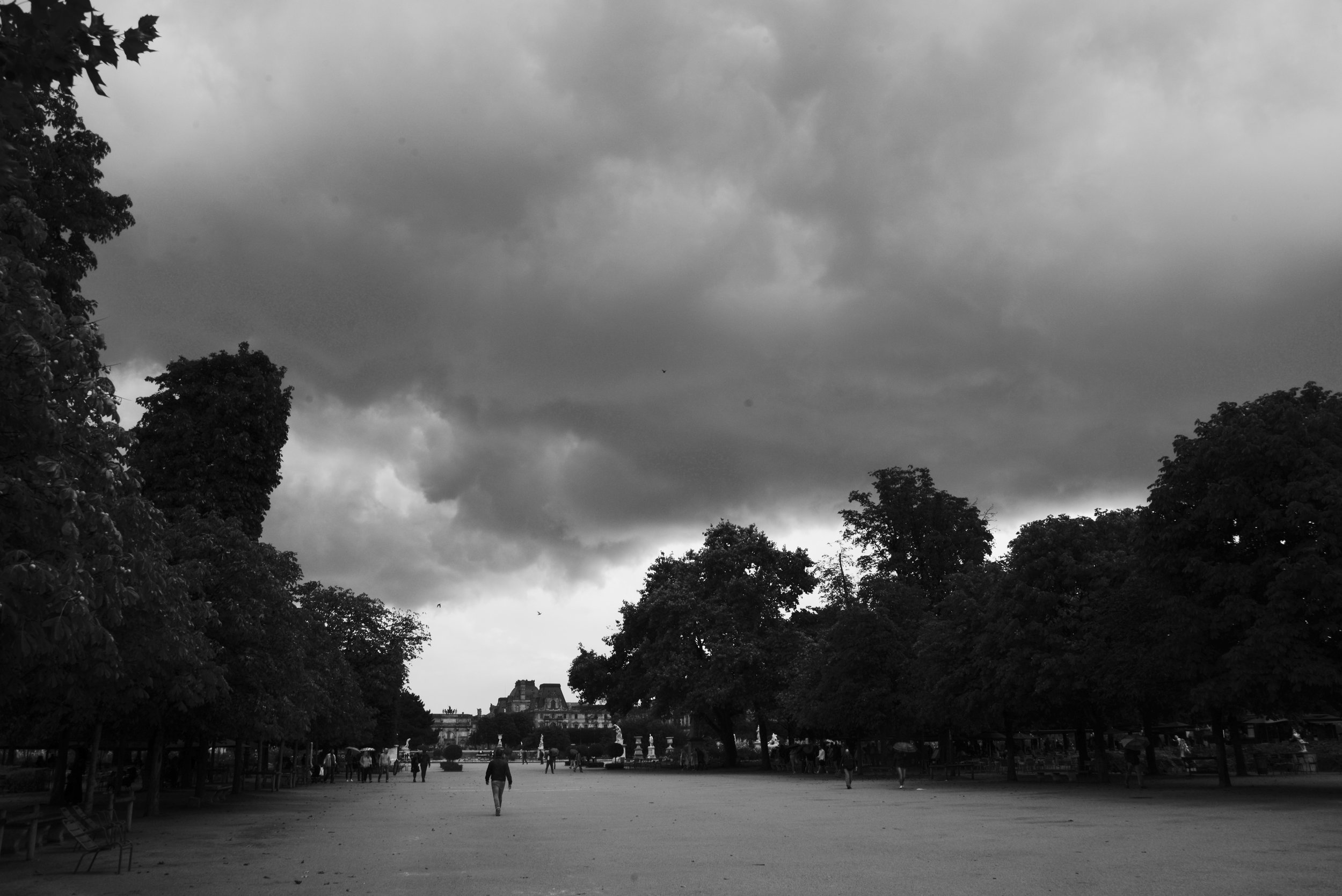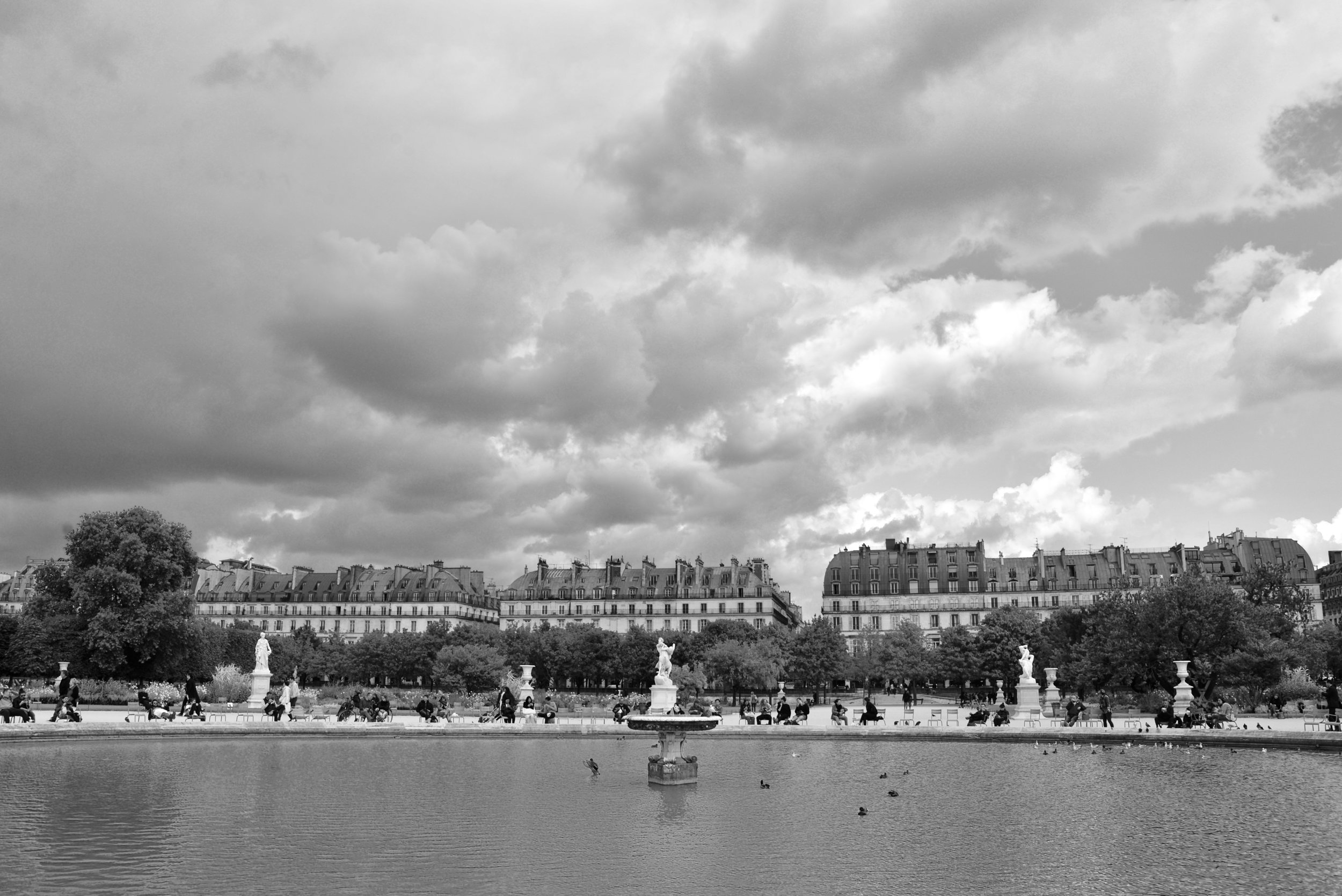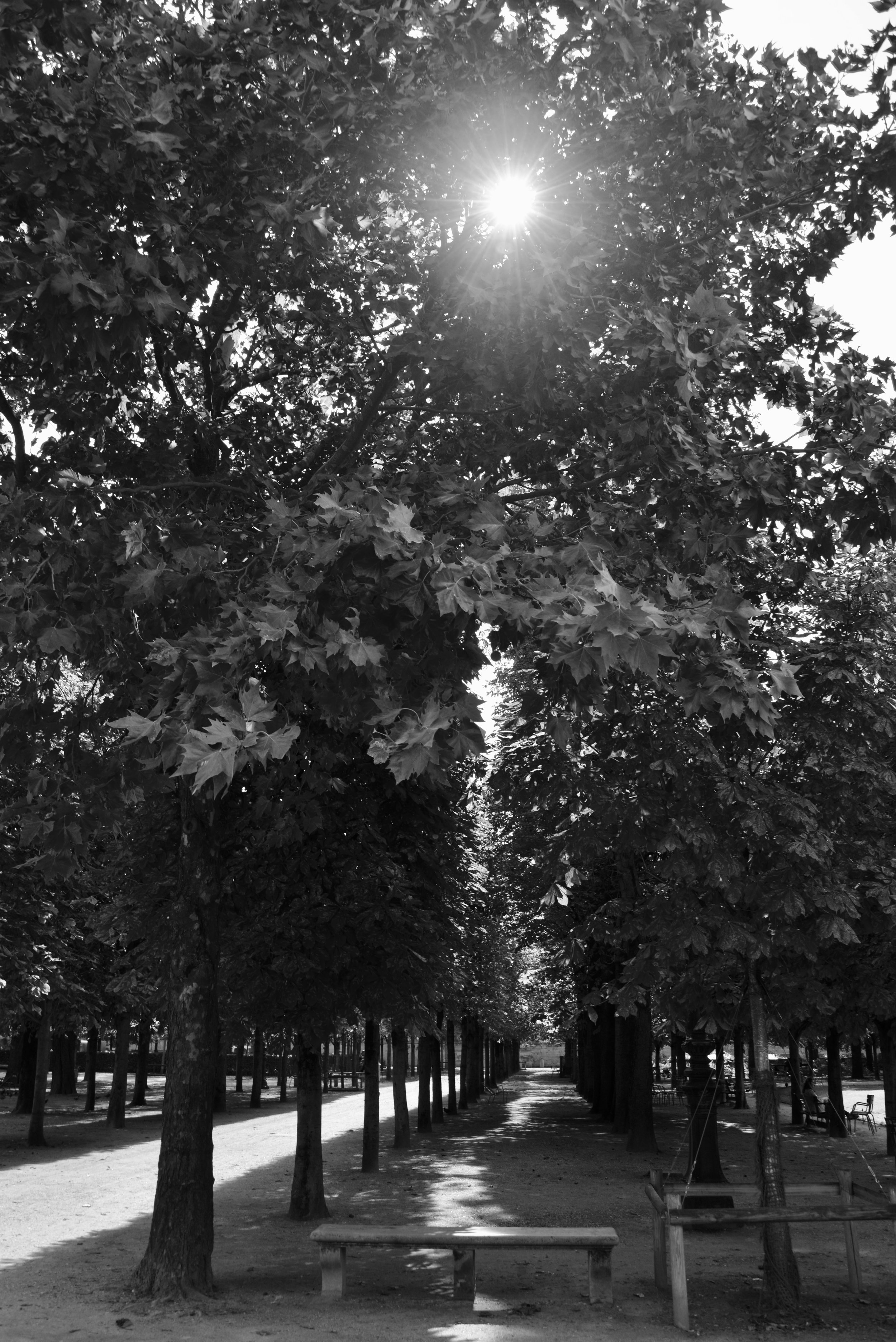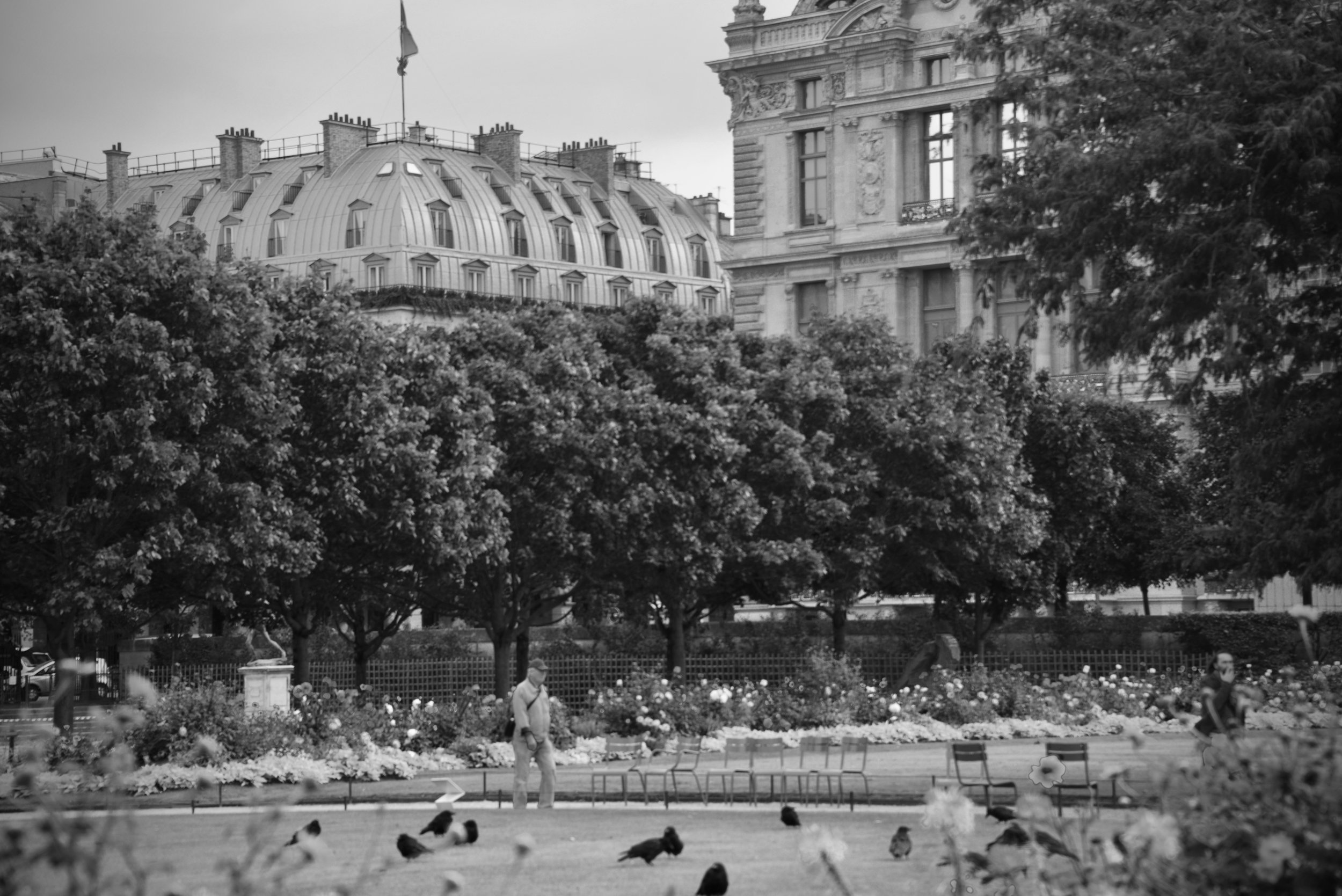 The Jardin du Tuileries really is the jewel of Paris. Once you cross into the park, the noise and crowds on the Rue de Rivoli really do disappear. Previously only accessible to only the French Monarchs, the park is a welcome open space in a busy city. Grab a coffee in the morning or the classic jambon-beurre (ham & butter) sandwich and find a park bench. There are plenty of places for you to sit, relax and enjoy the park. There are also many cafes where you can grab a coffee and a proper meal within the park. If you have kids, they can run about freely. Jardin de Tuileries even has a functioning carousel. Any extra energy they have will disappear as they explore the park grounds.
Museums
Musée des Arts Décoratifs (MAD)
At the eastern end of the Tuileries, is the Louvre and the Musée des Arts Décoratifs (MAD). Fortunately (or unfortunately, the Christian Dior exhibit at MAD is over. It was perhaps one of the most significant exhibitions in MAD's history. The lines last year were crazy. This year's featured exhibit is Gio Ponti, the architect and design, who influenced generations of designers (and perhaps Bond villains).
Louvre
The Louvre, of course, needs no introduction. . Buy tickets in advance and go first thing in the morning! If you happened to be there on the first Saturday of each month, access to the Louvre is free starting in January 2019. There will be lines, so best be early and explore at your own pace between the crowds within the museum push you at a pace you will not enjoy.
Musee d'Orsay
My favorite museum is Musee d'Orsay because it houses the most extensive collection of impressionist and masterpieces. Want to see Monet, Manet, Degas, Renoir, Cezanne, Seurat, Sisley, Gauguin, and Van Gogh? It's all there. I'm a fan of Degas, and it was terrific to see the Little Dancer of Fourteen Years." Years ago at the Royal Academy in London, I had the fortunate circumstance to see the charcoal sketches that led to the sculpture with my own eyes.
The Musée d'Orsay was initially a railway station, so the main hall of the museum houses a fantastic sculpture garden with exhibits that branch off from the centerline. If you are traveling to Paris during the next few months, you want to see two special exhibitions. The first is an exploration of the father and relationship of Renoir and his father. Jean Renoir, the painter, wasn't the only artist in the family. His father, Pierre-August, was a filmmaker. The museum takes you through an exploration of their relationship between the two and the impact they had on each other's body of work and careers. The Picasso exhibit is an exhibition of the Blue and Rose periods.
This will be the most significant joint exhibition of Picasso's work between the Musée d'Orsay and the Musée national Picasso-Paris. There will be six years worth of young Piccasso's works paintings, sculptures, and engravings on exhibit!
Seine River
After you are done with being indoors, take a walk along the Seine.
There is always something going on. Les Berges is a child friendly space on the Left Bank of the Seine River. There is even climbing frames!
Witness the sunset from Île de la Cité, where Notre Dame is located. The view is unparalleled in Paris, especially on a summers day. In winter, expect a breeze, so dress warmly! While everyone is fighting to take photos at the front of Notre Dame, go to the back of the church and enjoy the gardens. The splendor of Notre Dame's garden will remind you how beautiful the Tuileries really is even during winter!
Places to eat
Don't get me wrong, I love French cuisine, and I'll give you recommendations for places to go down below. BUT I go to Paris for ethnic food. Paris is indeed an international city, especially Vietnamese, Korean and Lebanese.
Here are some solid choices for Vietnamese cuisine:
Pho 14 Opera - When it is cold or rainy, we like going to the cheap and cheerful You can find our review here.
17 rue Moliere, 75001 Paris, France +33 1 42 86 91 81
After your belly is full of hot food, you can walk back toward Vendome by way of the Paris Opera House. By day or by night it is gorgeous to see, and even better to attend a performance!
Au Coin des Gourmets Indochine - If you want something more upscale near Place du Vendome, Is an excellent choice and is on the Michelin list. You will want to make reservations.

Here are our current favorites for Korean in or near Vendome:
Jantchi - Dolsot bibimbap is good. Their Japchae is solid. FYI, Panchan is not included.
6 rue Thérèse, 
75001
Soon Grill - Good BBQ in Le Maris. BanChan is good and included. You'll immediately notice that French-speaking Koreans are eating there. Like most Paris restaurants, it is cramped. Service is, but frankly, this is tabletop BBQ, it is easier and faster to eat if you manage it yourself. Remember, scissors are the most underrated kitchen implement!
78 Rue des Tournelles, 75003

Lebanese? Yes please!
Chez le Libanais - if you are at Notre Dame in the morning, you can cross to the Latin quarter grab a bite there. Get a wrap or a plate. It will be filling and satisfying. I like their lamb pastries.
35 rue Saint-André-des-Arts
, 75006
Mokonuts - ok its a hybrid, but it is interesting! Started by Omar Koreitem and Moko Hirayama in 2015, they have transformed their coffee shop into full meals. Everything is good. You will realize that their application of za'atar is very similar to the way sesame is used in Japanese cuisine. Don't think about it, just go and eat.
5 Rue Saint-Bernard, 75011
Quintessential French Bistro (in my opinion)
Aux Lyonnais - this is one of Ducasse's restaurants located in l'Opera. Since you are going this winter, you want to order the chef's pot (Suckling pig and duck foie gras) and anything that has chestnuts in the menu. This is a place that I am happy to visit either for lunch or dinner!
32, rue Saint-Marc, 75002
+33 1 58 00 22 06
Kent King
Kent is a management consultant who has spent years traveling for work. His refuge is looking for the perfect meal so that he can reproduce it at home with his wife and friends.