9th Keisuke Ramen in Ginza (九代目けいすけ)
To help my body reset from the jet lag, I usually don't eat on the plane, So after an ultra-long haul, I'm ravenous. Fortunately, ramen in Tokyo is available at all hours with plenty of variations. After years of travel to Japan, it is impossible not to become a ramen head.
With respect to styles, I'm a big fan of tsukemen (dipping) and shio (salt) styles of ramen. When in Ebisu, I'll stop by Afuri ramen. The vinegar helps wake up my tastebuds after 17 hours of high altitude.
Given that we have so many requests from our English readers for Ramen recommendations, I thought 9th Keisuke would be a good place for many of you to start. Why? It may only seat 12 people but they are English (and Hindi) friendly.
Be forewarned, you will still have to go outside to buy your tickets for your noodle order, but both the menu and machines are in English.
So tonight, I decided to go wild. I ordered three dishes.
Soy sauce based ramen with char-siu and pork fat. This is a rich noodle dish comprised of braised bamboo shoots (my favorite), seaweed, Japanese-style pork loin bacon, a heap of white onion and a thick slice of char-siu. The noodles were thick, chewy and eggy. I was expecting to be salt bombed, but I was surprised how balanced it was. By the way, their "small" should be considered an American sized portion!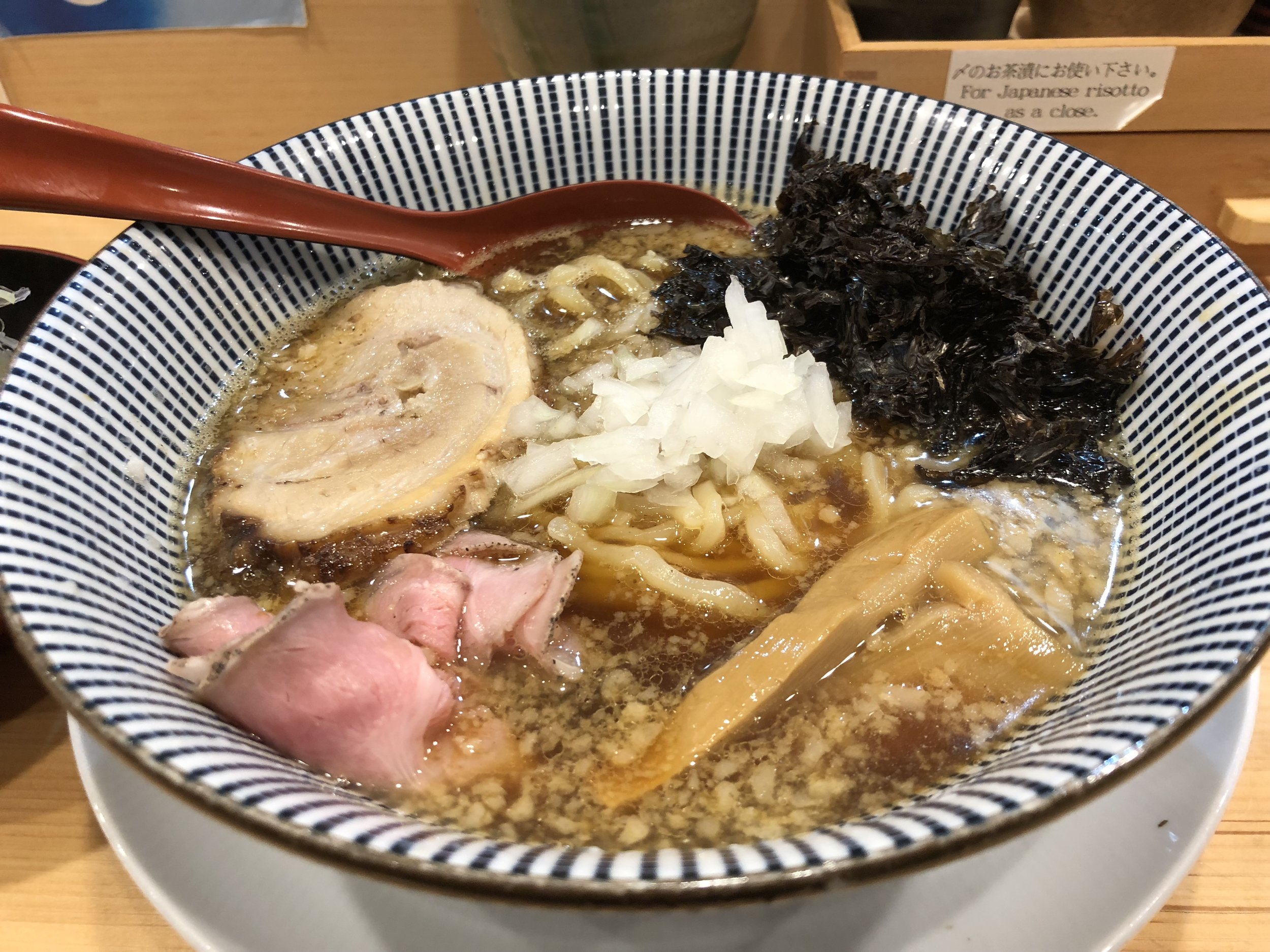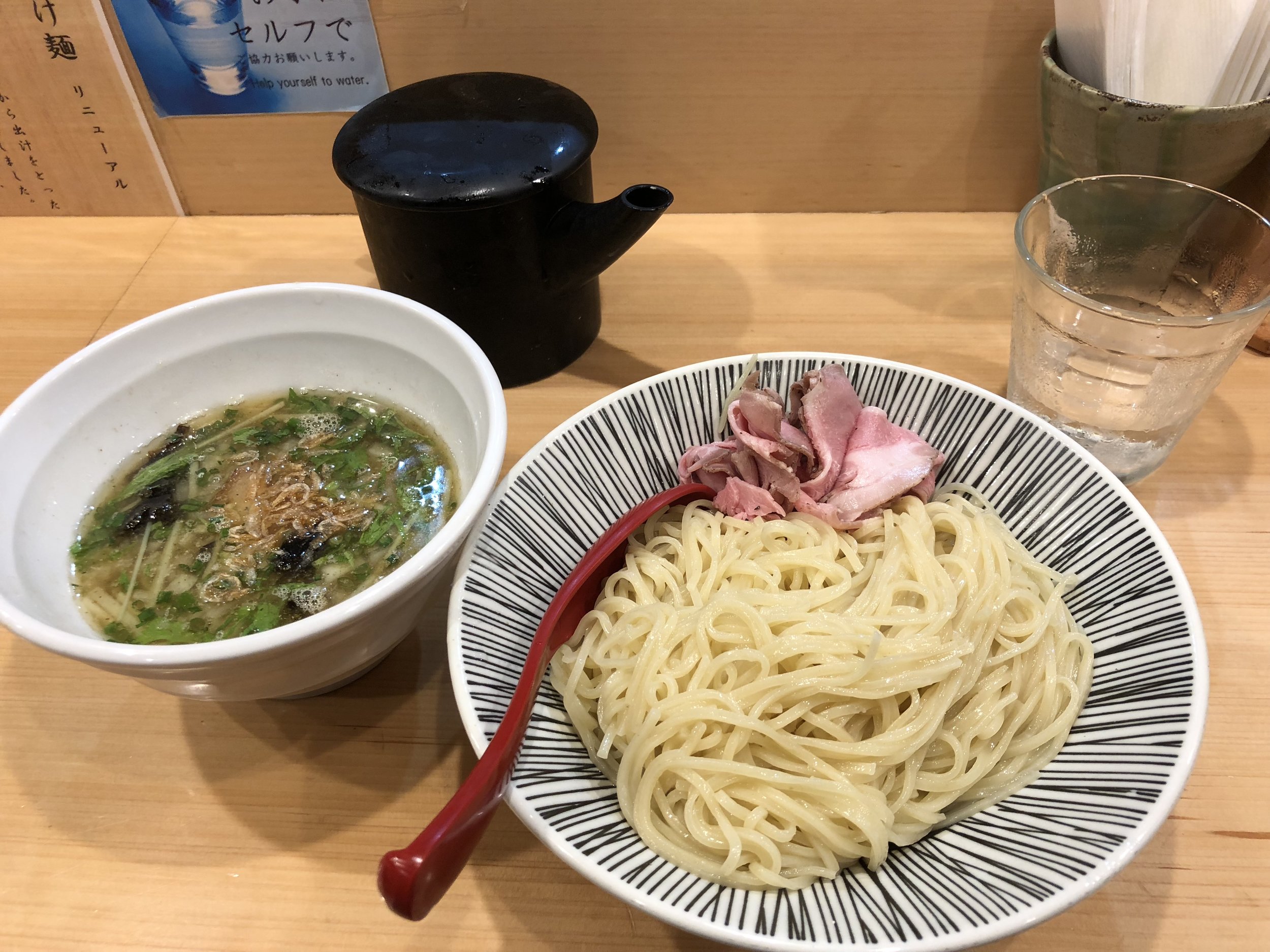 I also ordered a tsukemen noodles and a side order of rice topped with a roasted pork. I don't know what I was thinking but I was hungry as heck.
While I really enjoyed the first bowl of ramen, I loved the tsukemen! I never had baitfish with noodles before and was surprised how good it was. The dipping sauce had crunchy lettuce and salted bait fish that created an amazing umami bomb with a bit of salty funk.
But the pièce de résistance was was the rice bowl topped with roasted pork and leeks. OMG. That was incredible. It was smoky, meaty, savory and crunchy. It was perfectly balanced with the rice which was incredibly fragrant.
I went back the next day to try the rice bowl again just to see if my hunger pangs were messing with my taste buds. It really was that good.
So if you are near the new Ginza 6 building, the ramen shop is just right behind the department store. It's definitely worth a stop for lunch, dinner or supper.

9th Keisuke Ramen in Ginza (九代目けいすけ)
6 Chome-12-15 Ginza,
Chūō-ku, Tōkyō-to 104-0061,
Japan
Kent King
Kent is a management consultant who has spent years traveling for work. His refuge is looking for the perfect meal so that he can reproduce it at home with his wife and friends.